With six decades of heritage, a long line of firsts and a roster of heroes counted among their loyal customers, we were all too excited to partner with Bell and revive this iconic brand.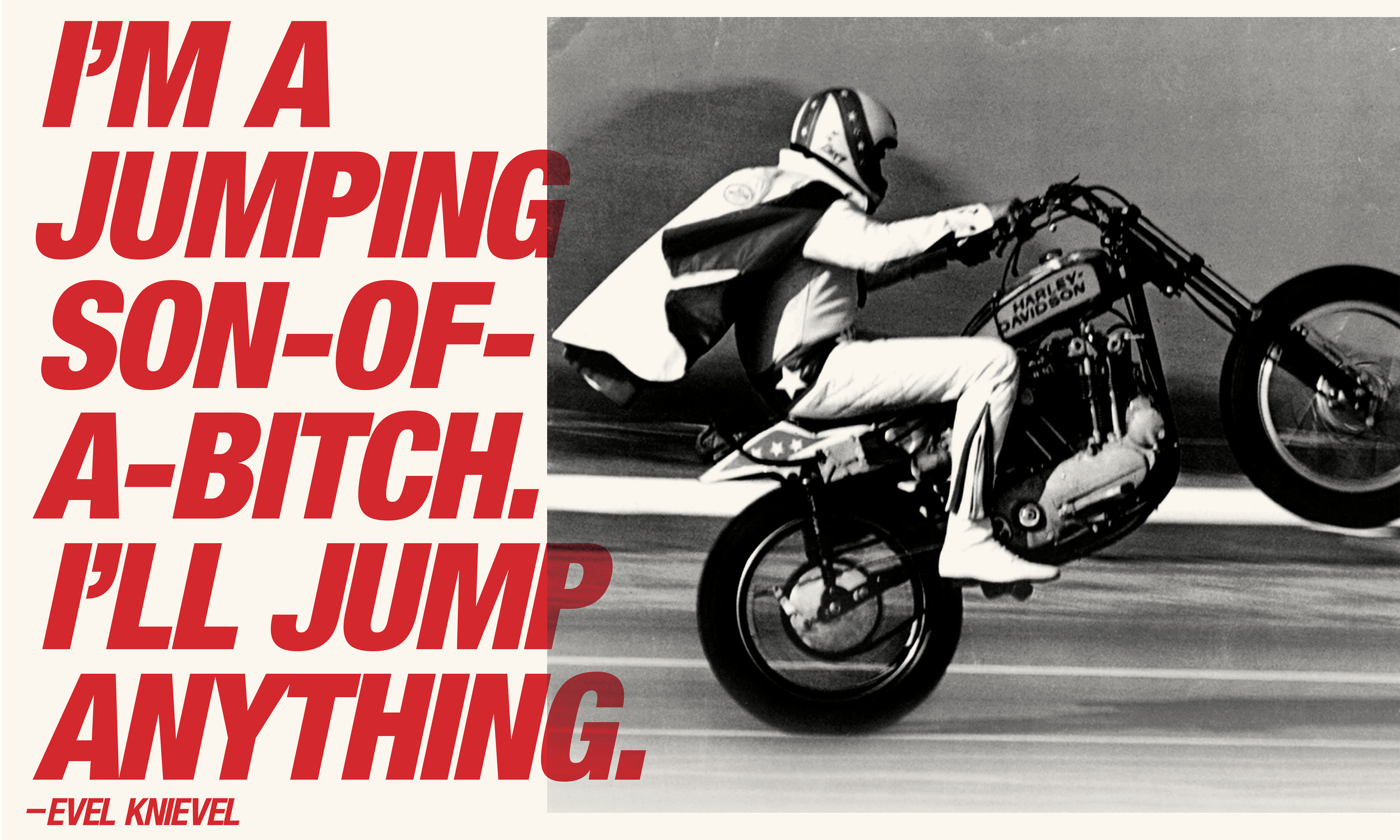 Like many great American brands, the storied past of Bell had been sold off, licensed and watered down to nothing more than price point helmets and accessories. The original helmet brand had lost its audience and its mojo. The Bell mark no longer meant what it once did; they needed a comeback plan.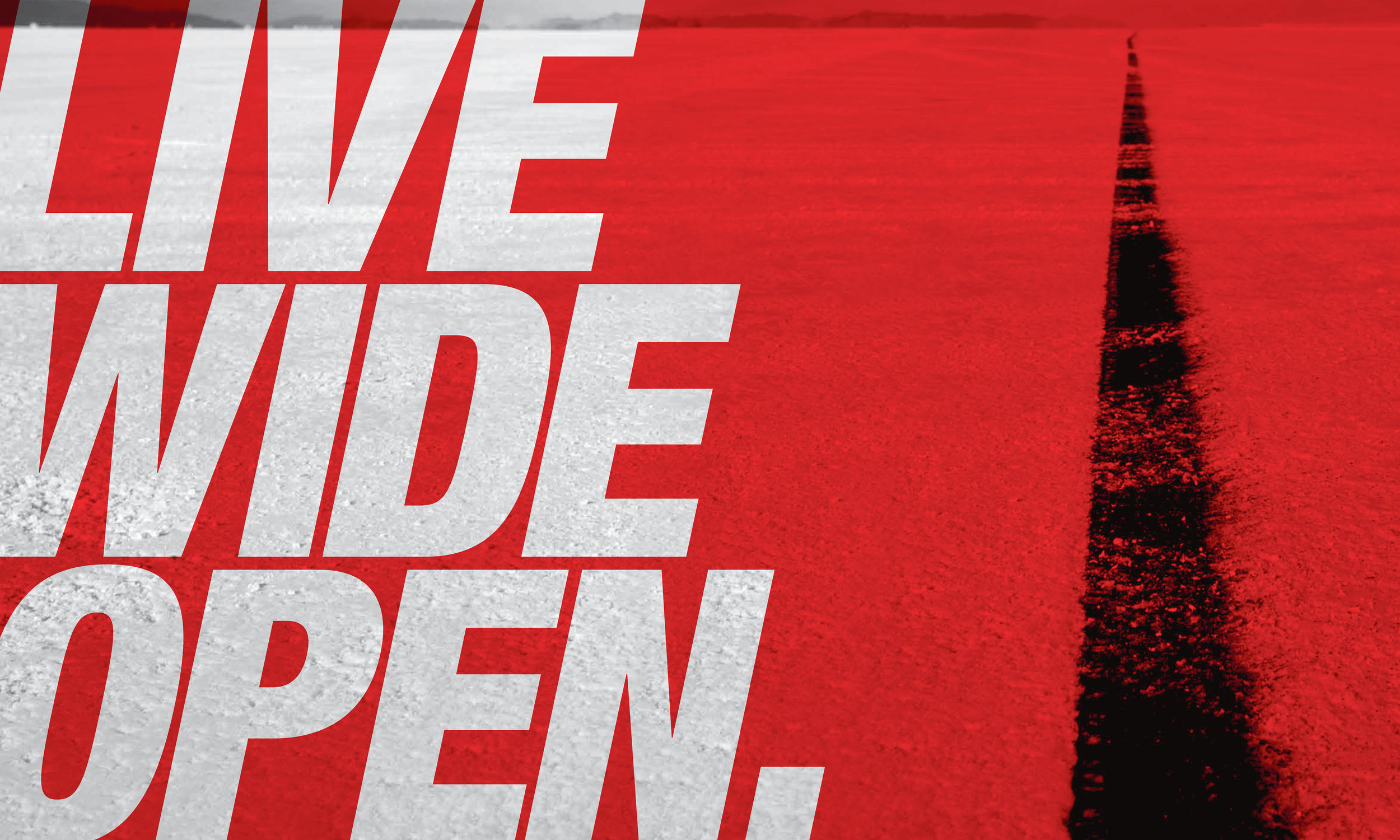 Our team traveled the country interviewing consumers, influencers and experts. We dug deep into Bell's past, uncovering story after story from Bell's iconic history. Ultimately, we developed a brand bible and essence video to unify the entire company around Bell's story and position. Their purpose was to provide clear direction on how to celebrate and recapture Bell's past glory.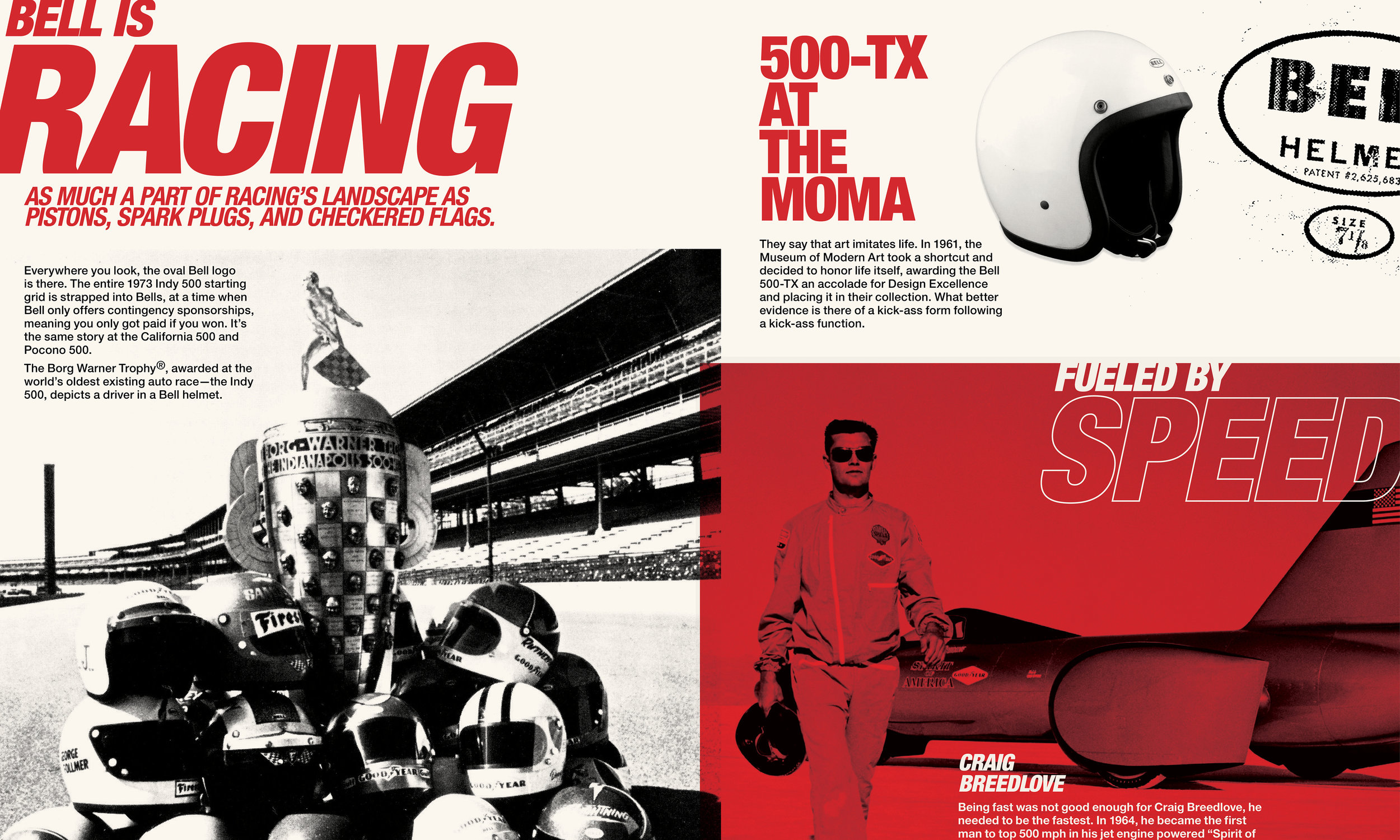 We built brand and packaging guidelines to inspire and guide ongoing design development—translating timeless values of a pioneering brand for a new generation. In partnership we reinvigorated the company, revolutionized their approach to designing truly Bell brand experiences and helped them reclaim their rightful position as the Choice of Professionals.