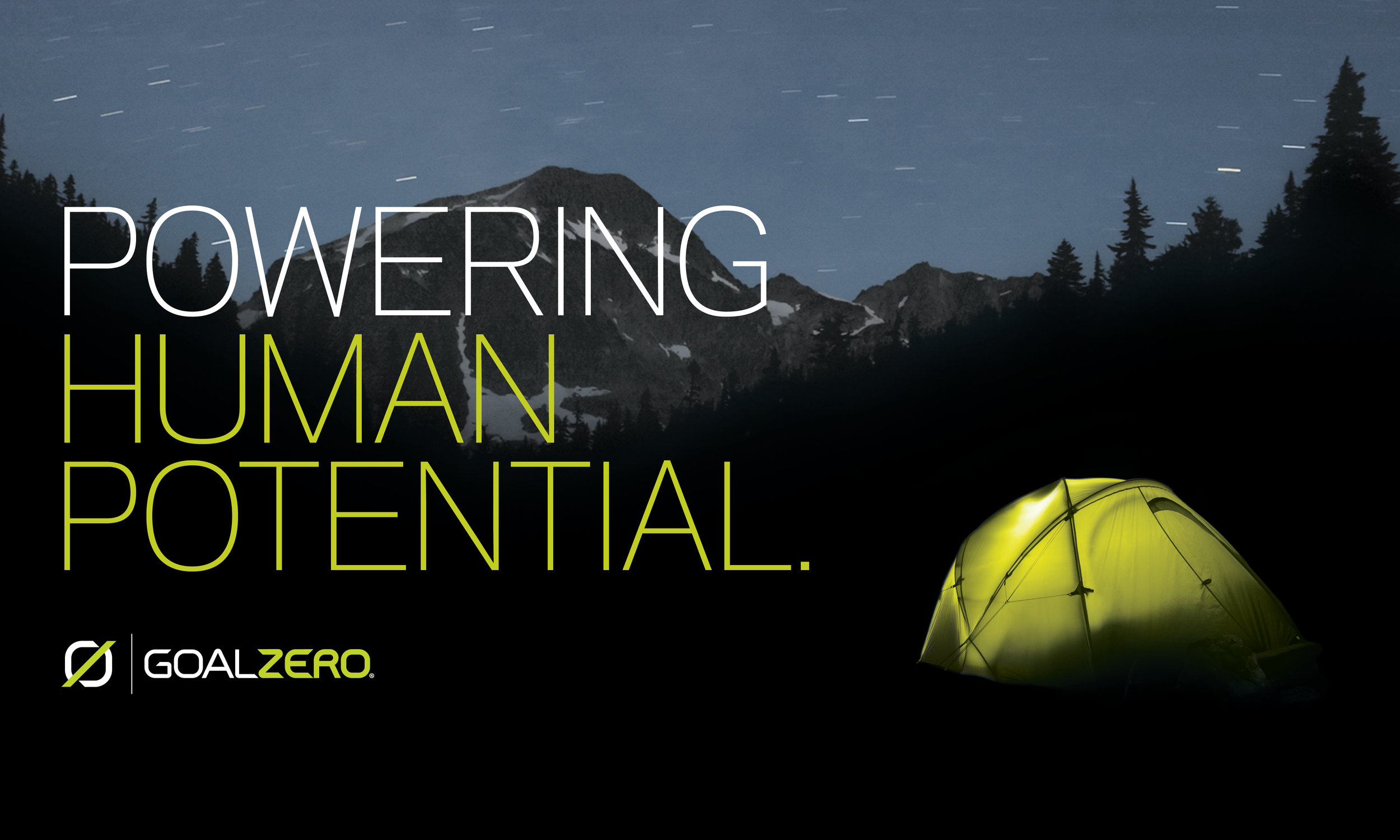 Goal Zero is a solar-power solutions brand that shook up the outdoor market with truly disruptive, exciting power solutions. As a start-up, Goal Zero quickly found traction with consumers and retailers thanks to their product innovation with proven performance.


As is often the case, this rapid growth resulted in a lack of brand focus, making it hard to stand out on the shelf, raise brand awareness and/or build brand equity. With aggressive plans for growth, they came to Nemo seeking a brand strategy, communications plan and new packaging design system.


We started with qualitative consumer research to uncover what Goal Zero benefits meant to consumers—more independence and confidence in an increasingly mobile world. Next we created a brand platform that focused the Goal Zero story and differentiated them from larger, more established companies seeking entry into a new and growing market.
With a solid foundation in place we were able to craft a marketing strategy and design language that allowed for a new level of clarity, consistency and compelling experiences for those seeking power whenever and wherever they needed it most.