Nike swimwear is designed with active lifestyles in mind, made to look good but also function for athletic, aquatic needs. Other brands make elite competive swimwear, or pure resort-wear fashion. Nike Swim's key differentiator, their sport style, is not only important for the success of the product line, but is also imperative in connecting with young, adventurous water lovers. Our team was challenged to create a campaign and content which reflect these values with a new take on water.




Right from the jump we saw an opportunity to get out of the pool and into adventure. The rising tide of outdoor exploration is not just for campers and hikers—we see this happening both on and in the water too. This escape from lap lanes to open water is the heart of our campaign and consumer.




The campaign was built around the escape to water. We told a story of athletic power, the love of water, and a sense of adventure. We used contrasting camera angles to break from the horizontal swim movement traditionally seen. The high and low perspectives give an other-worldly sense to the environment.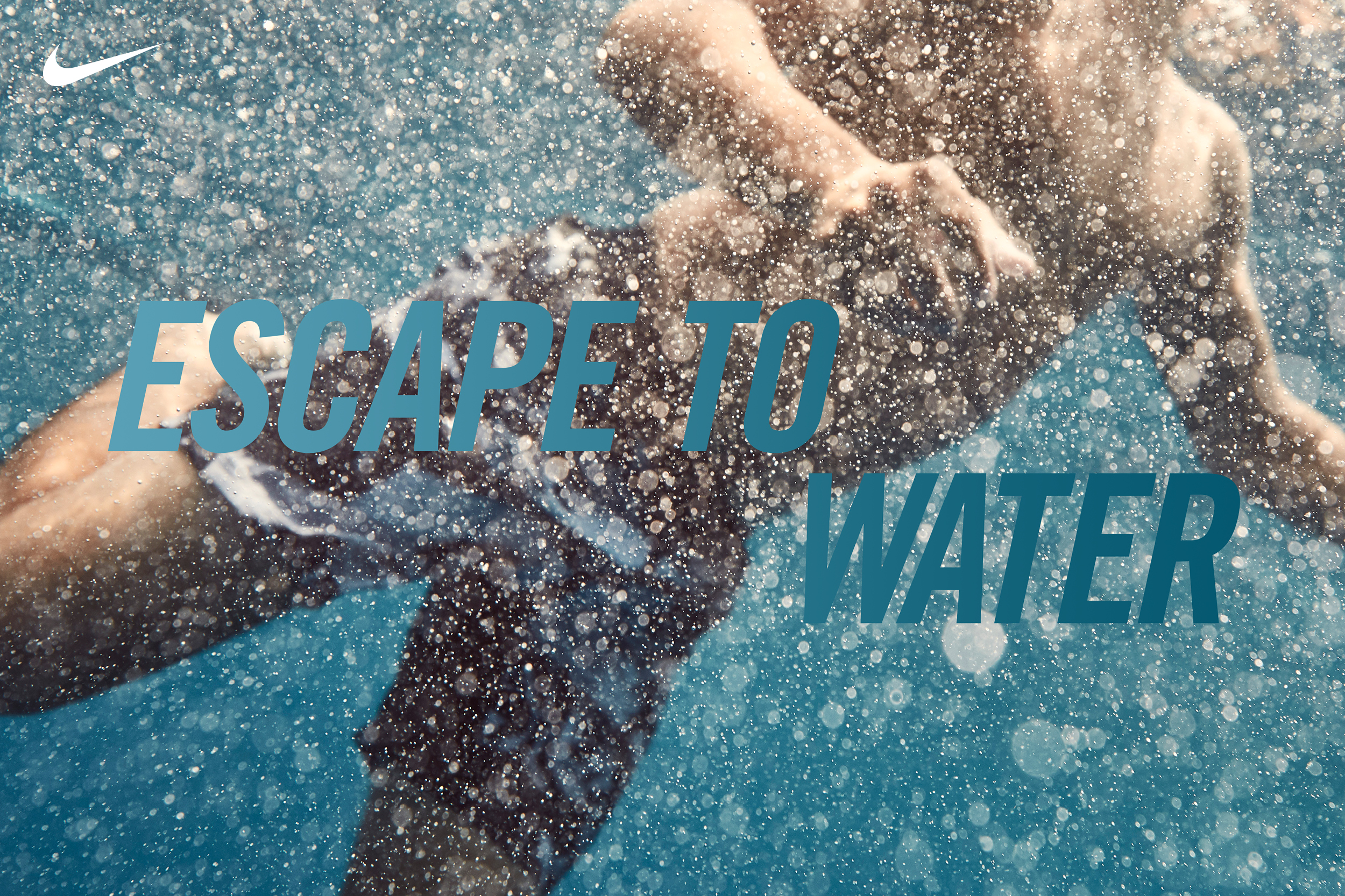 In using relevant sport stories and aspirational moments, this campaign expresses the true spirit of the brand. The content connected with the community as well, resulting in an extremely high level of social engagement, sharing, and following.